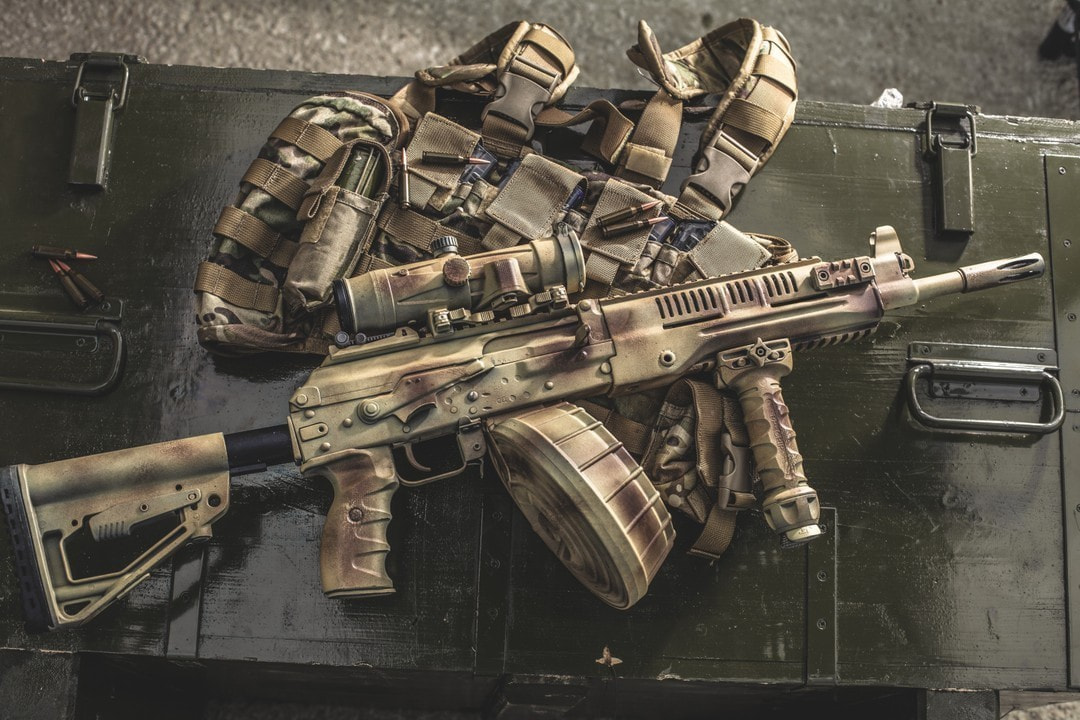 WEAPONS
Rosgvardiya will adopt the RPK-16 light machine gun
According to the results of test approbation, the Rosguard will adopt the RPK-16 light machine gun. This was reported by TASS agency with reference to the head of the department of equipment and weapons of the Rosguards Alexei Bezzubikov.

Lightweight Kalashnikov light machine gun caliber 5.45 mm created on the basis of the experience of modern armed conflicts. It can be used as a light machine gun, and as an assault rifle.

RPK-16 is equipped with a four-position telescopic butt, which folds to the left. Picatinny rail on the cover of the receiver is rigidly mounted in two places providing a stable average point of impact during removal and installation. Handguard with Picatinny slats at the top and bottom with the ability to install removable slats left and right. Replaceable block trunks, which allows you to set the barrel length to 560 mm. The machine gun is completed with various shops. Especially for RPK-16 the Store of the increased capacity of the drum type for 95 cartridges was developed. To the machine gun also suitable stores of the previous types, including two-row with identification windows.