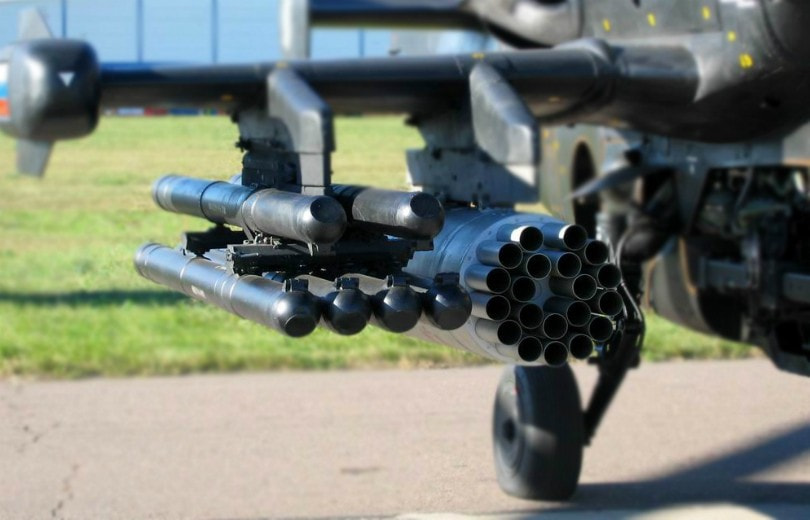 WEAPONS
The project of the Concern "Kalashnikov" claims for the State Award of Udmurtia
At the board of the Ministry of Industry and Trade of Udmurtia on September 18, four works were considered, claiming a regional state award in the field of science and technology. They were presented by the concern "Kalashnikov", the company "Axion" and the Chepetsky Mechanical Plant (two projects), the press service of the republican department.
The Kalashnikov concern presented the development of technology, the production of the first industrial series of guided missiles "Vikhr-1", the specialists of the concern "Axion" - the creation and organization of the production of a new generation of innovative instruments for cardiography and resuscitation for the purpose of import substitution.
Chepetsky Mechanical Plant presented two projects: to obtain nitrous oxide-depleted uranium from substandard materials and to create ingots of titanium alloys, which, in particular, can be used to create high-strength endoprostheses for the disabled.
All four developments were unanimously supported by members of the board of the Ministry of Industry and Trade and sent to the commission under the head of Udmurtia for state awards.
"Since 2001, 38 state awards of the Udmurt Republic in the field of science and technology have been awarded to 20 industrial enterprises. 6 prizes were awarded to the Izhevsk motor-factory "Axion-Holding"; 5 - Izhevsk Electromechanical Plant "Kupol"; 3 - Chepetsk Mechanical Plant; 2 premiums were awarded to the Kalashnikov concern, Izhevsk radio plant, Izhevsk mechanical plant, Sarapulsky power plant, Izhstal, Izhevsk experimental mechanical plant, Uvadrev-Holding, explained the acting president. Minister of Industry and Trade of the Udmurt Republic Viktor Lashkaryov.
High awards to industrialists are awarded on the Day of Statehood of Udmurtia, which is celebrated on November 4.
Source: Udmurt-Media