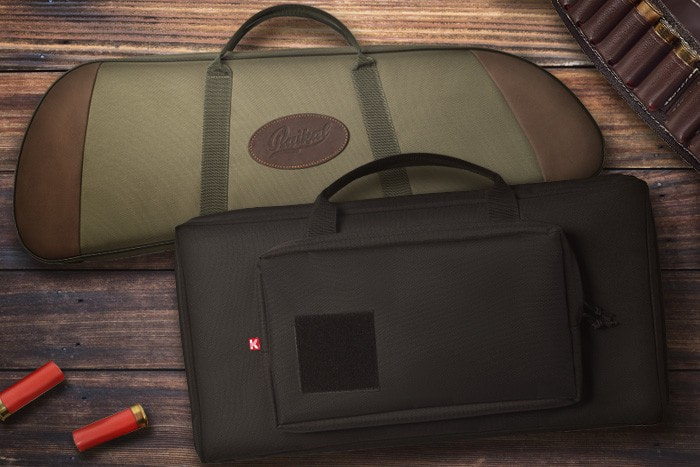 WEAPONS
Kalashnikov Now Offering Branded Gun Slips
The Kalashnikov Group, which is a part of Rostec State Corporation, launched its own series of gun slips: Baikal for hunting guns, and Kalashnikov for tactical and sporting arms.
The Baikal series consists of 4 models suitable for all the Group's hunting products, including rifles with optical sights installed. All gun slips have carrying handles and adjustable shoulder straps. Models from the Kalashnikov series are suitable for the entire range of civilian arms manufactured under the Kalashnikov brand: from Saiga-9 and Saiga MK (version 033) short-barreled carbines to Saiga-12 full‑size rifles and Tiger carbines. Gun slips are equipped with straps for weapons that are securely fixed using grip tapes. There are pockets for accessories and loading cases, which are held steady by elastic tape loops. In addition to carrying handles, there are adjustable backpack-like straps for comfortable transportation on the shoulder or back.
The gun slips have a unique internal filler — 10 mm foamed polyethylene. This non-hygroscopic material does not accumulate moisture, so the weapon is less prone to corrosion and at the same time is reliably protected against external damages. The zipper is designed in such a way that the weapon does not come into contact with it during transportation. This approach helps to avoid unwanted scratches and abrasions. All gun slips are made of high quality synthetic materials and reliable fittings.
The gun slips are available in the group's official brand zones and online store. Follow the link to see the full list of brand zones.