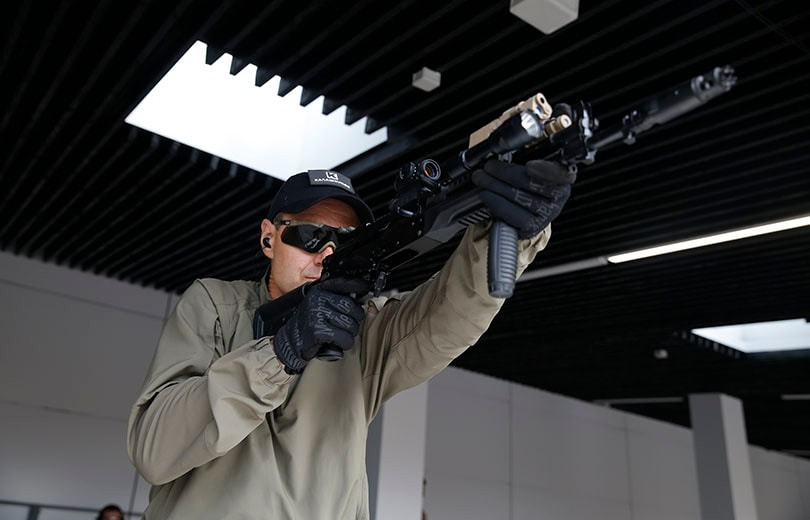 WEAPONS
The challenges of modern Kalashnikov's Rifle will begin next year
Beginning of the state tests of small-sized automatic Kalashnikov Group AM-17, which was demonstrated at the forum "Army-2017" and its noiseless variant of AMB-17 is scheduled for 2018. After that, it is planned to start serial production. Interest in modern weapons developments was expressed by the representatives of law enforcement agencies – the FSB, FSO and Regardie.
AM-17 designed as a light defense weapon for special forces. Shop for cartridges made of clear plastic. This allows you to quickly track the amount of remaining ammunition. The machine is equipped with a silencer, and its length with folded butt not more than 50 cm, while the weight of the machine does not exceed 2.5 kg.
Model AMB-17 equipped with a silencer that reduces the sound of the shot to the best silenced sniper complexes, and the ergonomics and location of the management bodies corresponds to the AM-17. Silent weapons is created as a replacement for automatic "Shaft", providing high accuracy and conservation characteristics at intensive operation.