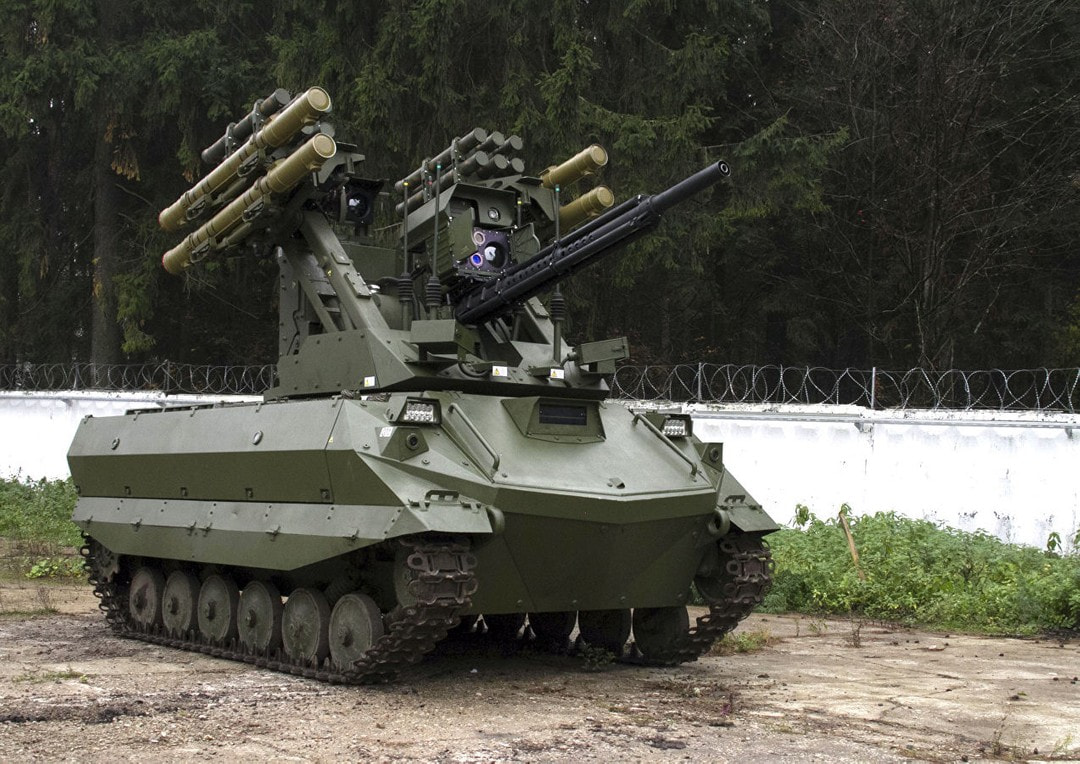 TECHNOLOGY
Fighting robotic complex "Uran-9" is adopted by the Russian army
Fighting robotic complex "Uran-9" adopted by the Russian army. Says general director of the Kalashnikov Group Vladimir Dmitriev.

"Now the production of the first batch is completed. In general, Uranus is a good scientific and technical reserve for further products, "he said in an interview with RIA Novosti and Kommersant newspaper.

Robotic complex "Uran-9" is designed to conduct reconnaissance, fire support and destruction of enemy armored vehicles. The 12-ton robot is armed with the Ataka guided weapons complex with anti-tank missiles, the Shmel-M rocket launchers, the 30-mm 2A72 automatic cannon and the 7.62-mm machine gun.