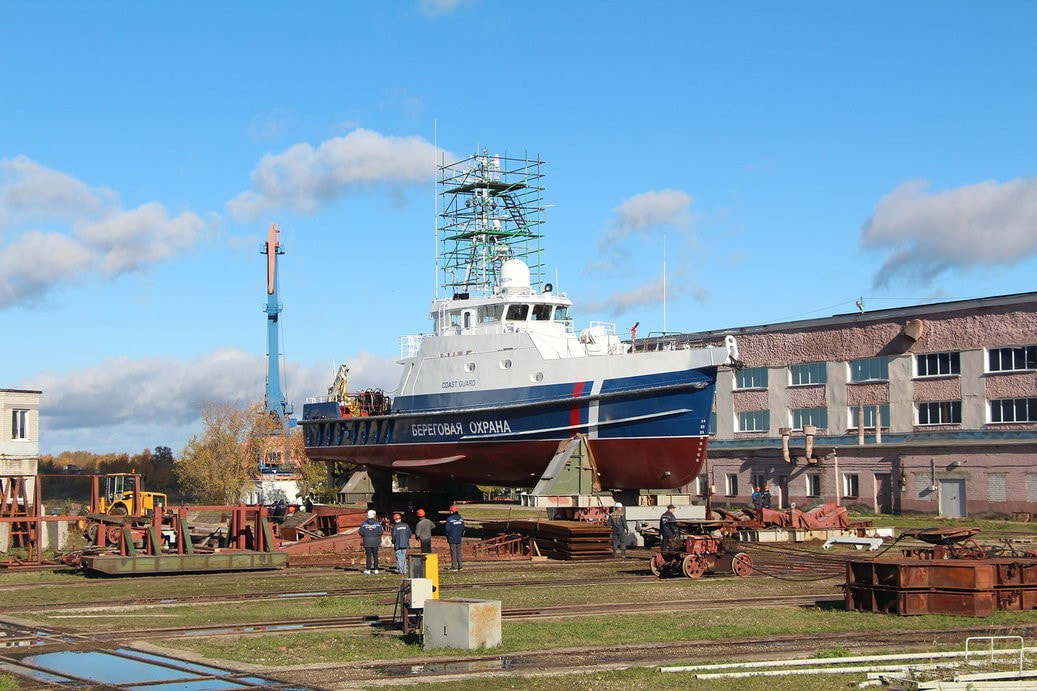 TECHNOLOGY
«Vympel» launched border guard patrol boat «Lamantin»
«Vympel» Shipbuilding Plant JSC conducted the launching of the «Lamantin» border guard patrol boat. The ceremony was attended by the plant's managing director Oleg Goncharov, the head of Rybinsk, Denis Dobryakov, and the head of the department for the development of the defense-industrial complex and the implementation of the national-technical initiative of the Investment and Industry Department of the Yaroslavl Region, Andrey Storozhev.
This is the second modernized boat project in a series of five units, which the company is building for the Border Service of the FSB of Russia. A deep modernization of the «Lamantin» boat was carried out by the Vympel advanced shipbuilding department to meet the modern requirements of the Border Guard Service. In terms of its tactical and technical characteristics, the vessel significantly exceeds the base boat.
The hull form has been optimized, the speed and carrying capacity have almost doubled, the seaworthiness and the living conditions of the crew have been improved. The boat is equipped with a fire extinguishing system to assist ships in distress. Installed engines, generators, pumps completely Russian production. The main power plant consists of three diesel gear units. Running and acceptance tests the boat will be held on the Black Sea.
The boat is designed to monitor compliance with the established regimes in the internal sea waters and the territorial sea of ​​the Russian Federation, detain violating vessels, including high-speed vessels and boats, check compliance with the state border regime in open ports and on raids, assist distressed vessels on internal and external raids and extinguishing fires on ships and onshore facilities.