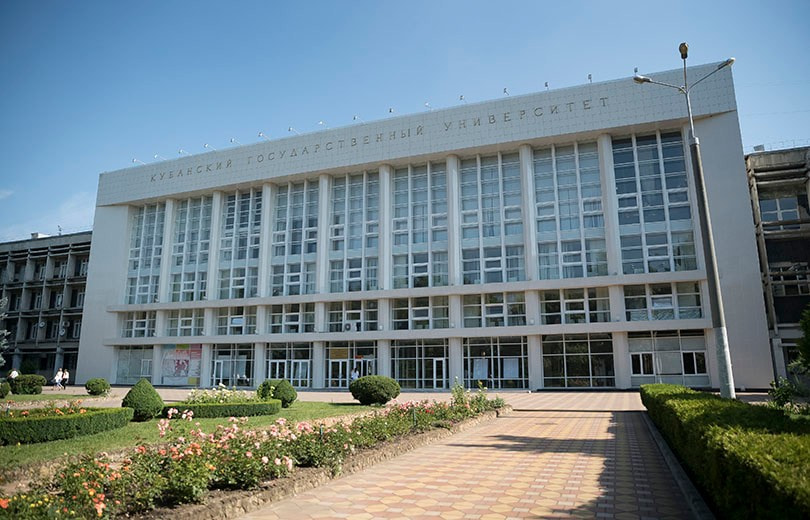 TECHNOLOGY
Laboratory of combat robots
The Kalashnikov concern, part of Rostekh State Corporation, signed an agreement on the creation of a scientific and educational center on the basis of the Kuban State University in Krasnodar. The general director of the "Kalashnikov" Concern Alexey Krivoruchko and the KubSU Rector Mikhail Astapov put their signature on the document.
The mechanism of interaction provides for a new format for cooperation between an industrial enterprise and an educational institution, which consists in organizing a project-oriented scientific and educational process. The prospective subjects of the projects are robotics, technical vision, management of electrical machines.
"The creation of the scientific and educational center opens new opportunities for the introduction of modern, high-tech solutions when creating new products of the concern. The best students will become fellows, and will also receive an invitation for internships and permanent work at the group's enterprises. Working on the project activity will help them understand all of our production processes, and most importantly, will allow us to realize our own ideas and projects, "commented Alexey Krivoruchko, CEO of the Kalashnikov Concern.
"KubSU was chosen as a site for joint with the concern scientific and educational center as a result of the most severe competitive selection of design teams that work to achieve a quality result. At the moment, the project team of KubSU is carrying out the project part of the state task in partnership with the concern, and thanks to the results already achieved, it evokes a firm confidence in its abilities and abilities to solve complex and responsible tasks, "Mikhail Astapov, Rector of Kuban State University, added.
Work in the center will be built on the level of design tasks and flexible design techniques that are relevant for the enterprise. Each task-project will be assigned to the head from the scientific staff of KubSU, who will subsequently present key performance indicators for the project. To accomplish the tasks, cross-disciplinary teams of researchers and students from different directions and faculties will be formed. Among them, future physics-engineers, electronics engineers, mathematicians, programmers. Based on the results of the project, students, each in their own field, will be able to protect the course or final qualifying work.
Teaching activities will be conducted by both the university professor and employees of the concern. Recruitment of students in projects is continuous, as the necessary for the implementation of a particular area of ​​competence.