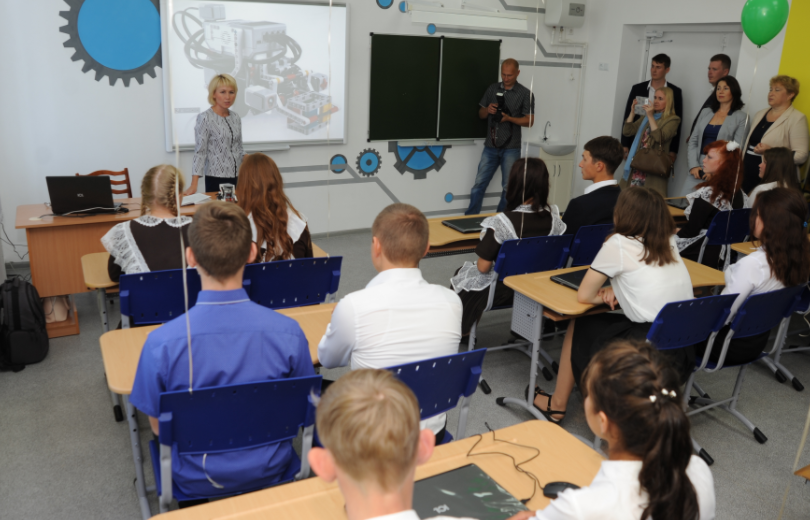 TECHNOLOGY
Classes of robotics to the beginning of the school year
The Kalashnikov Group, part of state Corporation Rostec, in the framework of the cooperation agreement with the Government of the Udmurt Republic, equipped with 2 first-class robotics in balezinskiy secondary school No. 1 and grakhovskaya SOSH imeni A. V. Marchenko.
"Together with the leadership of the Republic, we begin to prepare highly qualified engineering staff, formed workshops for the future and implement a new format of additional education for children. The opening of the classes of robotics will enable us to combine our efforts to instill in students an interest in science and technology. Children will have the opportunity to get acquainted with advanced technologies, engineering accomplishments, to try their hand at new projects and, possibly, in the near future they will begin to build their career in the group", — commented the General Director of Kalashnikov Group Alexey Krivoruchko.
"Now we create opportunities for learning and technical creativity of pupils throughout the Republic, guided by the principle of equal opportunities of urban and rural areas. The next step is the establishment, throughout the region, the conditions for the application of the knowledge and talents of our youth. Plants with centuries of history and innovation startups, which I'm sure in the Udmurt Republic there will be many more need genuinely passionate about technology, people and generators of ideas", — said the acting head of the Republic Alexander Brechalov.
According to the text of the agreements, the group donated to schools with modern equipment (projectors, interactive boards, laptops), furniture for training and training package ("Technology and foundations of mechanics", "Renewable energy sources", "Pneumatics", the LEGO Mindstorms kits). Each class is designed for 16 students, classes will start on September 1.