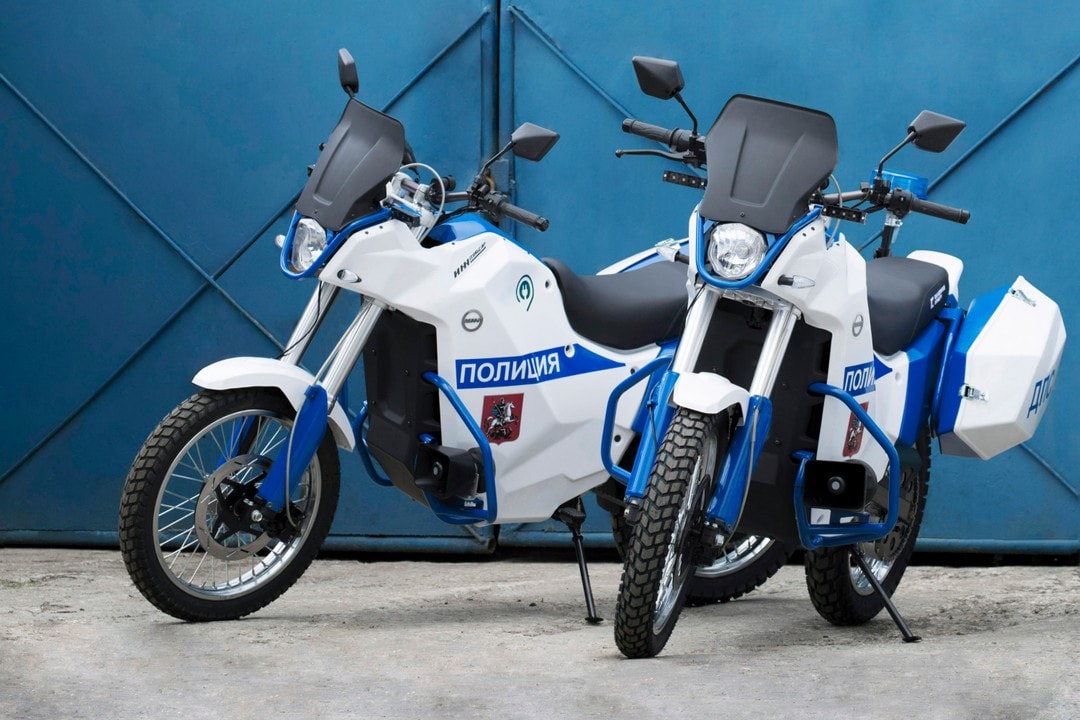 TECHNOLOGY
Kalashnikov produced a line of special electromotorcycles and electric cars
The Department of Transport and Development of Road Infrastructure of Moscow orders the Kalashnikov Concern to manufactured 30 electromotors IZH «Pulsar» and 4 electric vehicles «Ovum», which will be used during the upcoming World Cup in Russia. The ceremony of handing over the new vehicles was held in Aparinka training grounds in the Moscow region. Mayor of Moscow Sergey Sobyanin, Deputy Mayor for Transport Maxim Lixutov, Deputy Head of the State Traffic Police Department of the Ministry of Internal Affairs of Russia for Moscow Alexei Diokin and Deputy General Director of the Kalashnikov group Vladimir Dmitriev took part in the ceremony.
IZH «Pulsar» and «Ovum» are domestic developments characterized by simple operation, low noise level and minimal maintenance requirements. We are proud that this technique will become one of the elements of the logistics of the police services at such a significant event as the World Cup, - said Vladimir Dmitriev, Deputy General Director of the Kalashnikov Concern.
These models of electromotorcycle and electric car are convenient not only for city patrolling, but also for off-road work and in forest-park areas due to their high patency and ecological compatibility, - Dmitriev commented.
The electric vehicle «Ovum» has a modular design and the ability to vary the number of passenger seats under the requirements of various services of the city. The electric car is characterized by high smooth running and low fire and explosion hazard in the event of an accident.
IZH «Pulsar» consumes 10 kW. per hour of electricity. At the same time, the use of an electric motorcycle is on average 12 times cheaper than fuel. In accordance with the UN Economic Commission for Europe Regulation No. 41, the noise level is below the maximum requirements and is less than 75 dB. Easy control is provided by the lack of gearbox and clutch. Electrobike does not harm natural resources due to the complete absence of emission of exhaust gases into the atmosphere. The design of the motorcycle provides for the possibility of installing additional equipment for the requirements of specific city services.