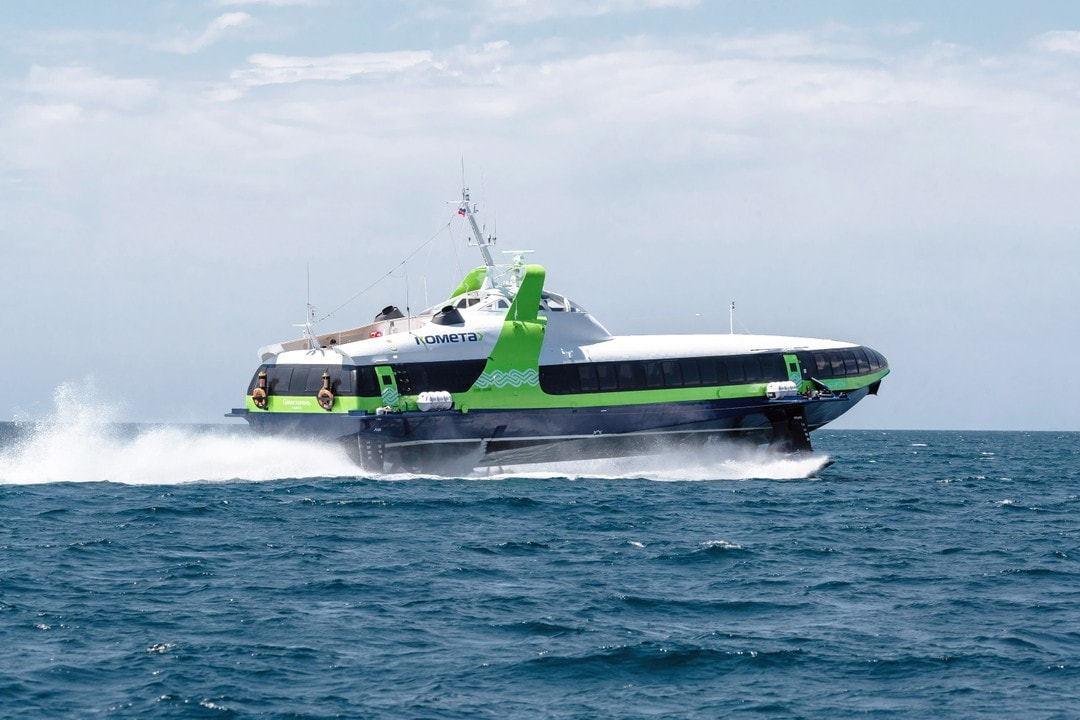 TECHNOLOGY
«Kalashnikov» Negotiates «Kometa 120М» Supplies to Asia and the Middle East
The Kalashnikov Group is negotiating with companies in Asia and the Middle East on the supply of passenger SEC "Kometa 120M", says TASS.

The project of organizing regular sea speed passenger traffic in the Azov-Black Sea basin is being implemented on the instructions of Russian President Vladimir Putin. The project was recognized successful, it was decided to continue the construction of ships.
"As for orders from abroad, this is more than realistic. Currently, the Kalashnikov Group is in talks with a number of potentially interested counterparties. Mediterranean companies, representatives from the Middle East, and South and Southeast are showing great interest in the project", - TASS cites the press service of the Group.
It is noted that such vessels were previously used in Southeast Asia. "A huge number of islands, you need to move between them. Given the distance, it is the hydrofoil vessels that are most effective", Kalashnikov reported.
The first "Kometa 120M" was built at the Vympel plant in Rybinsk. Capacity - 120 passengers, crew - five people. The ship's speed reaches 35 knots (about 65 km / h). The launch of the first "Kometa" took place in Sevastopol in August 2018.