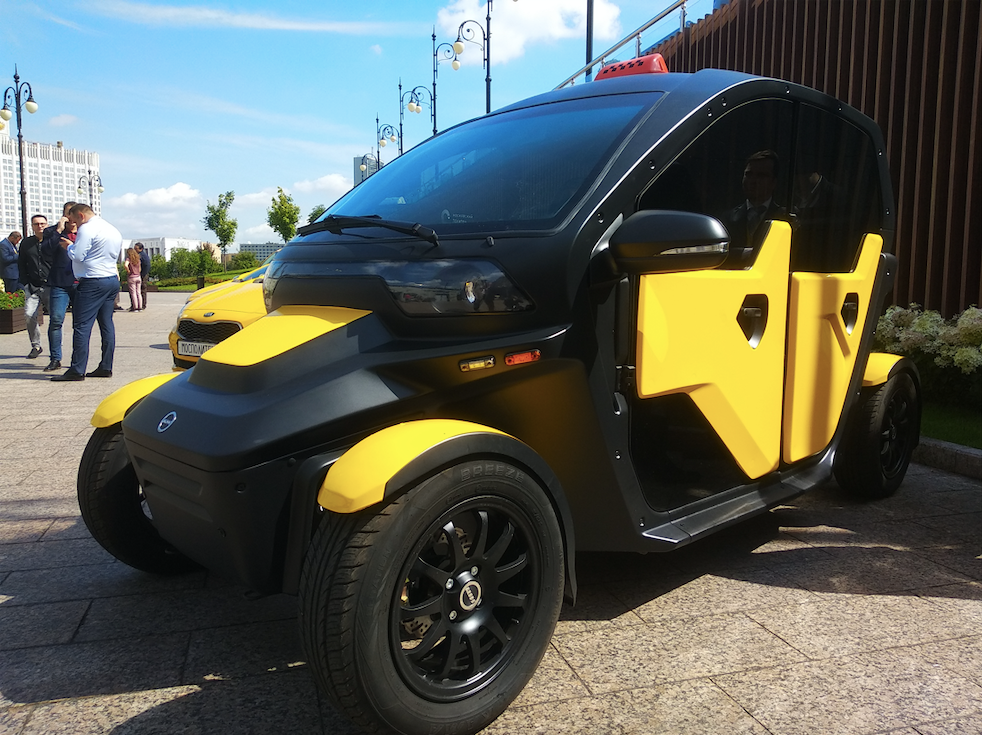 TECHNOLOGY
Kalashnikov introduced an electric car for taxi needs
At the VII International Eurasian Forum "Taxi" (MEFT) in Moscow, the Kalashnikov Group of Companies introduced the UV-4 electric car for the taxi market. A sample of an electric car is shown at the exhibition of the latest samples of specialized cars for taxis.
Electric car UV-4 is characterized by high smoothness and low fire and explosion hazard in the event of an accident. Easy to use and requires minimal maintenance. Designed for enterprises over whose territories you need to travel considerable distances, as well as for car-sharing companies.
Machine power - up to 50 kW. The maximum speed that UV-4 can develop is 80 km / h. Cruising range - up to 150 km. The electric car weighs 650 kg. Its length is 3.4 m, width - 1.5 m. Height - 1.7m.
The two-day business program of the forum is attended by representatives of federal and regional authorities, heads of taxi companies and related industries, representatives of foreign and domestic developers of innovative solutions for taxi transportation.
Recall that at the international military-technical forum Army 2019 Kalashnikov presented the new generation OVUM electric car, which was the next step on the development of the technology of electric vehicles of the group of companies. A new air conditioning and heating system is installed in the car, and a more capacious battery is used for its functioning. OVUM is equipped with a new adjustable suspension and braking system; it features an improved transmission.