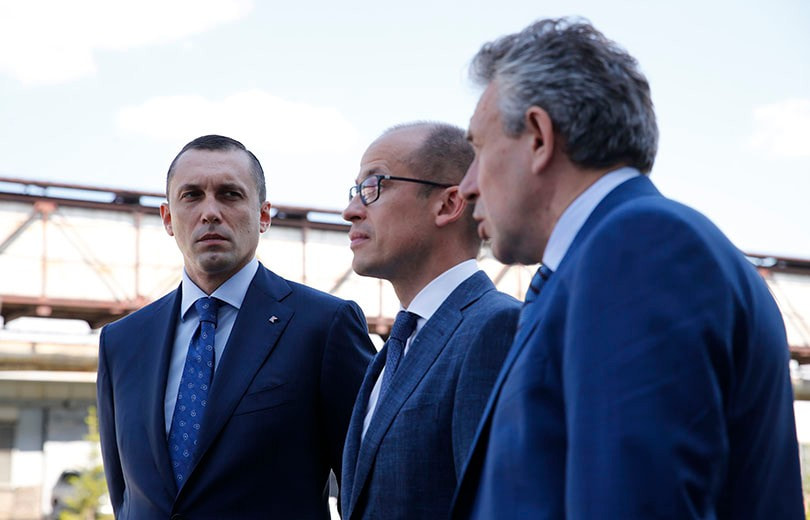 TECHNOLOGY
Children's technoparks - for Udmurtia
The government of the region plans to create several children's technoparks "Kvantorium" in the republic, with the participation of the leading enterprise of the region - the "Kalashnikov" concern.
The corresponding agreement on cooperation in the presence of Russian President Vladimir Putin was signed on June 27 by the acting head of Udmurtia Alexander Brechalov, the general director of the federal operator of the network of children's technoparks "Kvantorium" Marina Rakova and the general director of the Concern "Kalashnikov" Alexey Krivoruchko.
"The very fact of the emergence of the" Quantorium "in Udmurtia, which provides additional links in a valuable educational chain: the technical creativity - the school - the vocational education - the university - the enterprise is important. This is a continuous training that allows young people to make a deeply informed choice in favor of the industrial sector or the IT industry, have better starting positions, and at the same time - interest in working in the region, "Alexander Brechalov said. - Another important area within the framework of the agreement is the creation of classes of robotics. The first such classes will appear in the Balezinsky and Grakhov districts. In the long term, we must ensure equal opportunities for all our guys interested in technical creativity and mastering engineering specialties, regardless of whether they were born in a big city or a small village.
"We will teach children what we know ourselves - technologies in production, modeling, management. In the Quantorium will work as our specialists, and invited coaches from other companies and enterprises. Teachers of the corporate university of the Savings Bank have already expressed their readiness to participate in the project. For us, this is not just an investment in an important business, but also a kind of forge of personnel, "added Alexey Krivoruchko, CEO of the Kalashnikov Concern.
"Opening in the Udmurt Republic with the support of the Kalashnikov Concern" Kvantorium "children's technopark is an important social project: young specialists will come to the enterprises with skilled project staff," Marina Rakova said.
Recall, the opening of children's industrial parks "Quantorium" is aimed at involving children in the programs of scientific and technical creativity and training highly qualified engineering personnel. Thus, the children of the industrial parks "Kvantorium" in Udmurtia will develop projects for the order of the Concern "Kalashnikov", solve real engineering problems.
The Udmurt Republic as a result of competitive selection became one of 17 regions that received a subsidy from the federal budget for the opening in 2017 of the Kvantorium children's industrial park within the framework of the priority project "Accessible additional education for children".