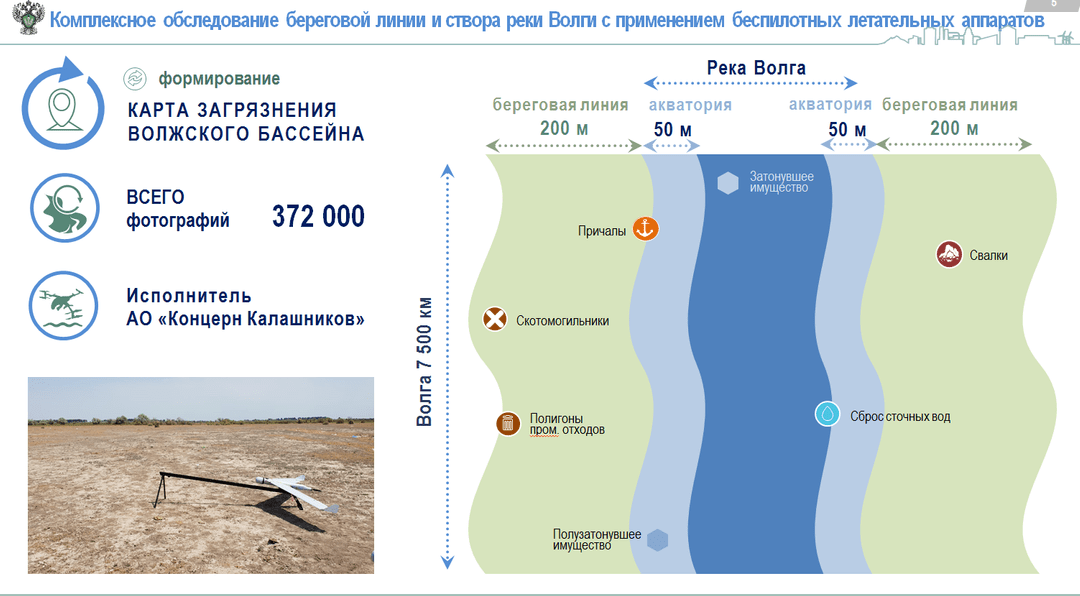 TECHNOLOGY
ZALA AERO conducted a full examination of the Volga river
A map of pollution was presented
Specialists of ZALA AERO conducted a comprehensive examination of the banks of the Volga along its entire length - 7,500 km. 372,000 aerial photographs were taken from ZALA 421-16E unmanned aerial vehicles. A total of 600 objects were examined, 500 violations were revealed, 109 of which were unauthorized discharges into the Volga. It is noteworthy that according to the study, the main polluters of the Volga are not industrial enterprises at all, but housing and communal organizations. The total amount of damage caused to the Volga was estimated at almost 1.2 billion rubles.
Based on the survey results, an interactive map of pollution was compiled, which was subsequently presented at the round table of the State Duma Committee on Ecology and Environmental Protection in Astrakhan.
"When collecting information, the targets are not our fines, but a real reduction in emissions. A roadmap is being prepared for each object: it is determined when the discharge will be terminated," Ramil Nizamov noted. He promised that the map will be updated promptly.