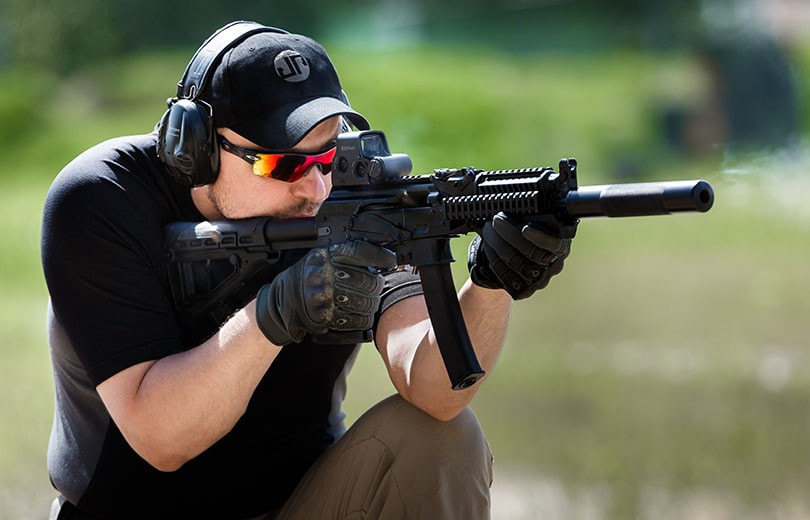 SPORT
I want to learn shooting
To begin with, you need to decide which shooting you want to do and from which weapon. You can become a hunter or an athlete, prepare to survive in a zombie apocalypse (if you suddenly believe in it) or just shoot at your pleasure. Again, it is possible to choose a weapon - pneumatic or firearm, long or short-barreled, for dynamic shooting or for thoughtful shooting with high accuracy. The world of shooting is very diverse and it will find a place for almost anyone.
It so happened that I never shot a gun in my life. But now I want to learn. Can this be done at any age?
I guess, yes. Learn how to shoot pneumatic weapons from 7-8 years old. Of course, strictly under the supervision of adults. From the age of 12, children can be recorded in shooting units, where they shoot from small-caliber weapons. And from the age of 18 you can already buy firearms. Or register in shooting clubs and sections, where they shoot from firearms.
What is the best way to start?
From what seems interesting. The main thing is to choose the right mentor, which will allow you to avoid mistakes, including critical ones.
Shooting in general is an expensive hobby?
Shooting can be different. Entertainment shooting from pneumatic weapons is very budgetary - the recommended retail price for an air rifle Mr-60 is less than 5 thousand rubles, the cost of one pellet (shot) to it is less than a ruble. If we talk about firearms, the price of smooth-bore rifles produced by our Concern starts from about 9,000 rubles for a single-barreled rifle MP-18M-M, self-loading Saiga series guns cost from 30,000, the "shop" price of one cartridge starts from about 20 Rubles per shot (for 12 caliber). For rifled weapons, the price of a shot can be even cheaper - domestic cartridges to saiga carbines can cost about 8-10 rubles apiece.
What beginner shooters develop in the first place - accuracy or other skills?
Safety regulations. This is holy without it anywhere. Well, on what to focus their development on - everyone decides by himself depending on his choice.
Are there any courses to teach shooting for teapots?
Yes. In Russia, there are shooting clubs and hunting teams and organizations that provide services for initial shooting training. Also at DOSAAF there are children's and youth sections on various kinds of sports shooting (from the pneumatic weapon, from малокомлиберного)
I should start immediately with a normal weapon or try for the first time pneumatics?
It depends on your age and budget. If you are already an adult, then it is worth trying this and that. Moreover, many owners of "firearms" are happy to shoot and air-guns, both for training and for entertainment.
And what about the return? How can I then learn how to work with it?
In pneumatic weapons there is practically no recoil, firearms do not always have the same strong returns. If there are doubts, start with a small-caliber rifle or pistol in a dash, and then go on increasing. As practice shows, even relatively small people can tolerate the return of guns of 12 caliber, the main thing - a competent selection of stock "on the figure" and the correct tab.
If I decided to learn how to shoot, then what should I buy first?
Depending on what you are going to shoot. In addition, it must be remembered that in order to purchase firearms, you must first obtain a license for its acquisition in the permissive unit of Rosgvardia.
How long will it take me to learn how to shoot accurately?
Depends on the mass of factors. There are cases when people with initially zero experience for 2-3 years of active training went to the level of the Russian championship in practical shooting.
Are there any amateur competitions? Is it possible to pass any qualification standards?
Yes of course. There are competitions for practical shooting from firearms (rifles, carbines, pistols), on bench shooting from smoothbore weapons, on various types of shooting from pneumatics.
Going to professional arrows - is it complicated?
The whole question is what is meant by "professionalism". If we consider professionals as participants in the shooting championships at the international level - then of course this is not easy. As in any other sport.