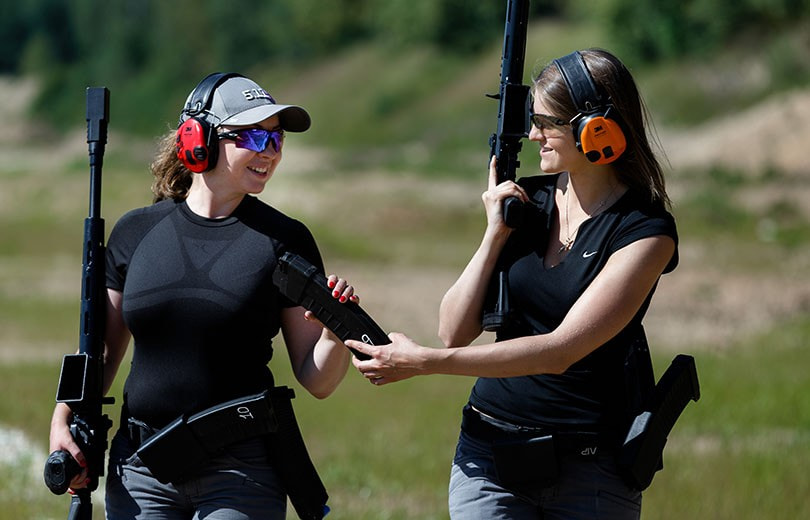 SPORT
Two "gold", two "silver" and "bronze"
On September 17 athletes of the Team "Kalashnikov" won the Russia Championship of practical shooting from a smoothbore gun in 2017.
The men team Team Kalashnikov (consisting of Roman Anikin, Roman Khalitov, Vladimir Kharitonov and Vsevolod Ilyin) managed to win "gold" (Roman Anikin became the Russian champion for the second time in a row) and "bronze" (in the personal competition it was on the account of Roman Khalitov). The women's team Lady Kalashnikov was able to win gold and silver medals in individual competitions (Alena Karelina and Maria Schwarz respectively). In addition, Maria Schwartz also won "silver" in duel shooting.
Congratulations to our athletes!
Detailed results of the competition are here.